Our Business Philosophy
Dear Visitor,
Avlon Printing is a small business that is achieving big things.
Our achievements, however, are not just in providing our clients with finished products of the highest standard. We also pride ourselves in developing long standing relationships with our clients to both facilitate their continuing printing needs and to gain an insight into our clients' businesses in order to assist them in using printing to further develop and grow their business.
We are a one-stop printing services shop! We offer a streaming service – from creative graphic design …to printing …to distribution and print management services …to promotional products ...to marketing. We have been in this business for more than 16 years and can offer you insight and understanding when it comes to your printing needs.
Our service and expertise is second to none. We combine the experience of the past with today's technologies. By this, I mean we have the most up-to-date resources for your printing requirements but also recognise the value of good, old-fashioned personal service.
We are not a corporation of CEOs and executives, we are a family business dedicated to providing you with exceptional personal service and exceeding your printing requirements. I am very proud of my business' achievements and I am sure you will be impressed with the personal service and quality of product you receive from us.
Our business is making your business look good …Request a quote or contact us to discover the benefits of working with Avlon Printing.
Yours Sincerely,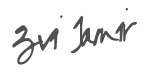 Zvi Tamir
Owner, Avlon Printing